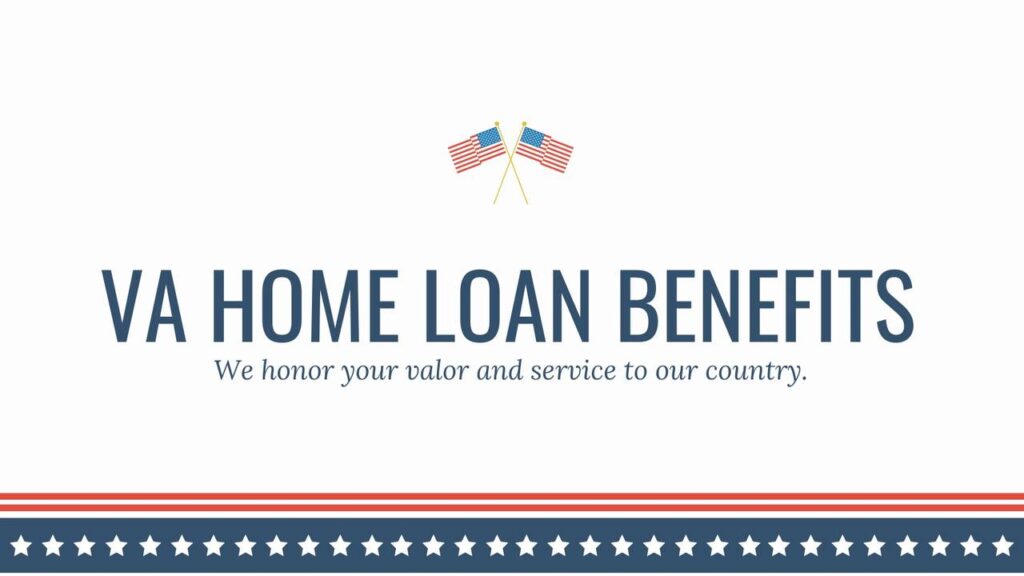 If you are a veteran and served this country, first thank you for you service and second, there are many benefits that come with using your VA home loan to refinance or buy a home.
The VA home loan offers unbeatable benefits for veterans. For those who qualify, the VA loan program is the best possible mortgage. It is backed by the U.S. Department of Veteran Affairs and is designed to help active military personnel, veterans and certain other groups become homeowners at an affordable cost.
The VA loan asks for no down payment. It requires no mortgage insurance and has lenient rules about qualifying among many other advantages.
Benefit #1: No Down Payment
Most home loan programs require that you make at least a small down payment to buy a home. The VA home loan is an exception. Rather than paying 5%, 10%, 20% or more for the home's purchase price, with the VA home loan you can finance up to 100% of the home's purchase price. The VA loan is a true no money down loan option.
Benefit #2: No Mortgage Insurance
Typically, lenders require you to pay for mortgage insurance if you make a down payment that is less than 20%. This insurance is known as Private Mortgage Insurance or PMI, for a conventional loan and Mortgage Insurance Premium or MIP, for an FHA loan.
This protects the lender in the event that you default on your loan. VA loans require neither a down payment or mortgage insurance. That makes this VA back mortgage very affordable upfront.
Benefit #3: Government Guarantee
There's a reason why the VA loan comes with such great terms and no mortgage insurance. The federal government guarantees that a portion of the loan will be repaid to the lender even if you're unable to make monthly payments for any reason.
This guarantee allows lenders to offer the VA home loan with very attractive terms and rates.
Benefit #4: Variety of VA Mortgages
This means that a VA loan can have a fixed rate or an adjustable rate. You can also use your VA loan to buy a house, a condo, a new home, a manufactured home, a duplex and other properties.
You also have the option to use your VA loan to refinance your existing mortgage, make repairs or improvements on your home or make your home more energy efficient.
Benefit #5: Easier to Qualify For
Like all mortgage types, the VA home loan requires specific documentation, an acceptable credit history and sufficient income to make your monthly payments. But as compared to other loan programs, the VA loan guidelines tend to be a little more flexible. This is made possible because of the VA loan guarantee.
Benefit #6: Closing Costs are Lower
The VA limits the closing costs that lenders can charge to VA loan applicants. This is another way a VA loan can be more affordable than other types of loans. The money saved can be used for decorating, furniture, moving costs, home improvements or anything else.
Benefit #7: Funding Fee Flexibility
The VA loan requires a funding fee which is an upfront cost based on your loan amount, type of eligible service, down payment as well as some other factors. Funding fees don't need to be paid as cash. The VA allows it to be financed with the loan, so nothing is due at closing and not all VA borrowers will pay it.
A VA funding fee can be waived for veterans who receive a disability compensation and for unmarried surviving spouses of veterans who died in service or as a result of a service-connected disability.
Benefit #8: VA Loans are Assumable
This means you can transfer you VA loan to a future homebuyer if that person is also VA eligible. Assumable loans can be a huge benefit when you go to sell your home in the future, especially in a rising mortgage rate environment.
If your home loan today has a low rate and market rates rise in the future, the assumption feature of your VA home loan becomes even more valuable.
So, if you're looking to buy a home or refinance a home, give me a call, I can help you!