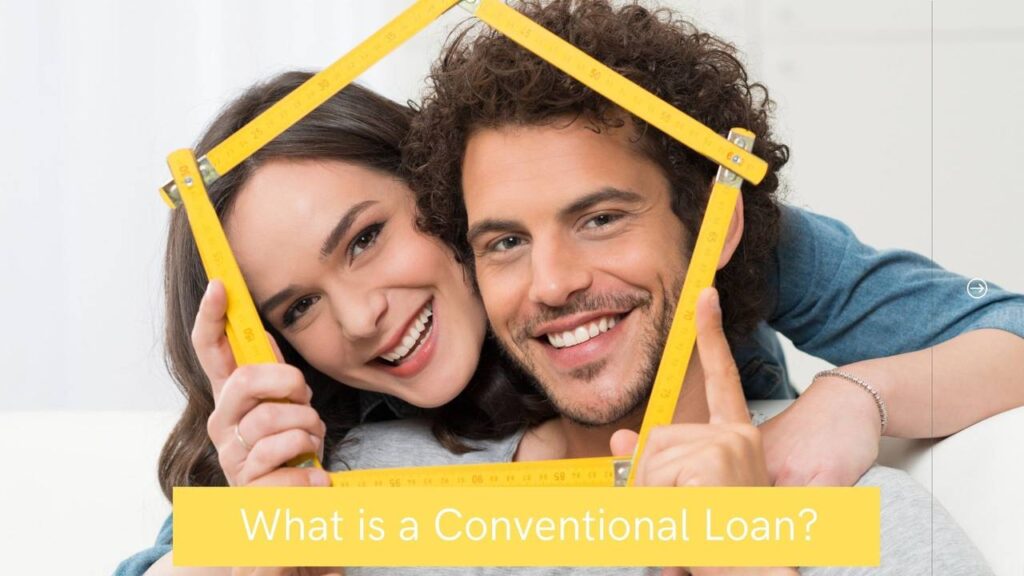 Conventional Mortgage Home Loan
You've probably heard the term "conventional" loan on the news or read about it online, but what is a conventional loan?
A conventional home loan is also called a conforming loan.  This type of loan meets the requirements for Fannie Mae or Freddie Mac. Fannie Mae and Freddie Mac are government-sponsored enterprises that purchase mortgages from lenders and sell them to investors.
There are several different sets of guidelines that fall under the umbrella of conventional home loans.  In general, conventional loans have stricter credit requirements than government-backed loans like FHA loans.
It's possible for first-time home buyers to get a conventional mortgage with a down payment as low as 3%. However, the down payment requirement can vary based on your personal situation and the type of loan or property you're getting.
If you're not a first-time home buyer or making no more than 80% of the median income in your area, the down payment requirement is 5%.
If the house you're buying is not a single-family home (i.e., it has more than one unit), you may need to put down 15%.
If you're refinancing a conventional loan, you'll need more than 3% equity. In all cases, you'll need at least 5% equity. If you're doing a cash-out refinance, you'll need to leave at least 20% equity in the home.
Private Mortgage Insurance 
If you put down less than 20% on a conventional loan, you'll be required to pay for private mortgage insurance (PMI). PMI protects your mortgage investors in case you default on your loan. The cost for PMI varies based on your loan type, your credit score, and the size of your down payment.
PMI is usually paid as part of your monthly mortgage payment, but there are other ways to cover the cost as well. Some buyers pay it as an upfront fee included in their closing costs. Others pay it in the form of a slightly higher interest rate. Choosing how to pay for PMI is a matter of running the numbers to figure out which option is the cheapest for you.
The nice thing about PMI is that it won't be part of your loan forever.  This means that you won't have to refinance to get rid of it. When you reach 20% equity in the home on your regular mortgage payment schedule, you can ask your lender to remove the PMI from your mortgage payments.
If you reach 20% equity as a result of your home increasing in value, you can contact your lender for a new appraisal so they can use the new value to recalculate your PMI requirement. Once you reach 22% equity in the home, your lender will automatically remove PMI from your loan.
Other Requirements
Credit Score: In most cases, you'll need a credit score of at least 620 to qualify for a conventional loan. 
Debt-To-Income Ratio: Your debt-to-income ratio (DTI) is a percentage that represents how much of your monthly income goes to pay off debts. For most conventional loans, your DTI must be 50% or lower.
Loan Size: For a conforming conventional loan, your loan must fall within the loan limits set by Fannie Mae and Freddie Mac. The loan limit changes annually. There are exceptions, however. Alaska, Hawaii, and other high-cost areas of the country have higher loan limits. To see loan limits for your area, visit the Federal Housing Finance Agency website. 
What Are Rates For A Conventional Mortgage?
Interest rates for conventional mortgages change daily. Conventional mortgage interest rates are usually slightly lower than FHA loan interest rates and slightly higher than VA loan interest rates. However, the actual interest rate you get will be based on your personal situation.
The Bottom Line
Conventional loans generally offer lower costs than other loan types, and if you meet credit score requirements and want a down payment of as low as 3%, a conventional mortgage might be the best solution for you.