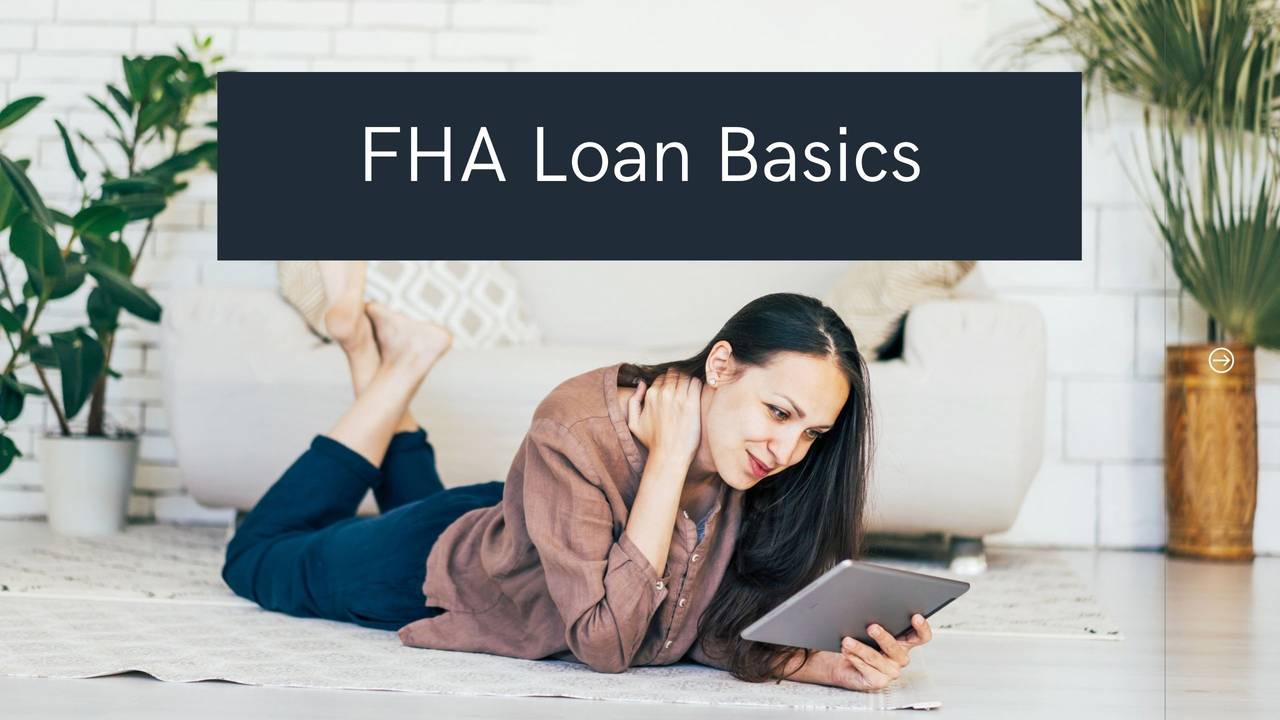 FHA is a popular home loan program that is often used by First-Time Homebuyers. Knowing the requirements and benefits is important when you are considering it as a home loan.
Let's begin with the understanding what is an FHA loan. 
What Is An FHA Loan?
An FHA loan is a mortgage made by an FHA-approved lender and insured by the Federal Housing Administration. Borrowers can purchase a home with lower credit score qualifications and down payments than conventional guidelines allow.
FHA loans aren't just for first-time homebuyers. You can be approved regardless of whether you currently or have previously owned a home.
The Federal Housing Administration was created in 1934 to give renters in the U.S. better loan options for buying a home. Back then, you typically needed a 50% down payment and enough income to pay the loan off in three to five years.
Over time, the FHA loan program guidelines allowed borrowers to make a down payment as low as 3.5% and pay off the loan over a 30-year term. Lenders were, and still are willing to take the risk of making FHA loans because of the mortgage insurance premiums borrowers pay to protect them against financial losses if they default.
How Do FHA Loans Work? 
FHA loans essentially work the same as other home loan programs. You'll need to qualify based on your income, credit history, employment history and verify you have or can get a gift for the down payment and closing costs.
However, the flexibility of FHA loans may work best if:
Your credit score is between 500 and 619.
Your total debt-to-income (DTI) ratio (a measure of your total debt compared to your income) is higher than the 50% conventional DTI ratio maximum.
You need a loan amount at or below the current FHA loan limit in the county you're buying in.
You want to buy and live in a two-to-four-unit, multifamily home with a 3.5% down payment, and use rental income to help you qualify.
You want to buy a fixer-upper home with a 3.5% down payment and roll the renovation costs into your loan amount.
You need to qualify for a mortgage with the income of a co-borrower who won't live in the home.
You've had a bankruptcy in the past two or more years.
You've had a foreclosure in the past three or more years.
You can't qualify for a conventional loan.
Understanding FHA Loan Mortgage Insurance
FHA borrowers have to pay two types of FHA mortgage insurance to protect FHA-approved lenders from the financial risk of defaults. The first is an upfront mortgage insurance premium (UFMIP) of 1.75% of your loan amount, which is charged at closing and typically added to your mortgage balance.
The second is an ongoing annual mortgage insurance premium (MIP) that ranges from 0.45% to 1.05%, depending on your down payment and loan term. It's charged annually, divided by 12 and then added to your monthly payment.
There are some important differences between FHA mortgage insurance and conventional private mortgage insurance (PMI):
You'll typically pay FHA MIP for the life of your loan. This is true if you make a minimum FHA 3.5% down payment. However, if you can make at least a 10% down payment, MIP drops off after 11 years. You can get rid of conventional PMI once you can prove you have 20% equity.
Your credit score doesn't impact your premium. Unlike PMI, FHA mortgage insurance premiums are the same regardless of your credit score, which could result in a lower monthly payment than a conventional loan.
What Are The Advantages Of An FHA Loan?
Some of the biggest benefits of an FHA loan include qualifying with a credit score as low as 500, a low-down payment, a DTI ratio above 50% and the flexibility to add a co-borrower's income to get approved even if the person won't live in the home. You will want to check with your lender to find out their specific guidelines.
If there is anything we can do to answer your questions, please contact us at the information listed below.