Is There a Housing Bubble?
FOUR REASONS WHY THERE'S NOT A HOUSING BUBBLE IN THE US1
UNDER-SUPPLY OF HOUSES TODAY vs. OVER-SUPPLY OF HOUSES IN 2006-2007
In the years leading up to the 2006-2007 housing bubble, we were building roughly 50% more homes than we needed every year. This resulted in an over-supply of homes in the US. In the decade leading up to the current housing situation, we were under-building homes to the point where we currently have a shortage of at least 5.5 million homes. This means we currently have an under-supply of homes in the US.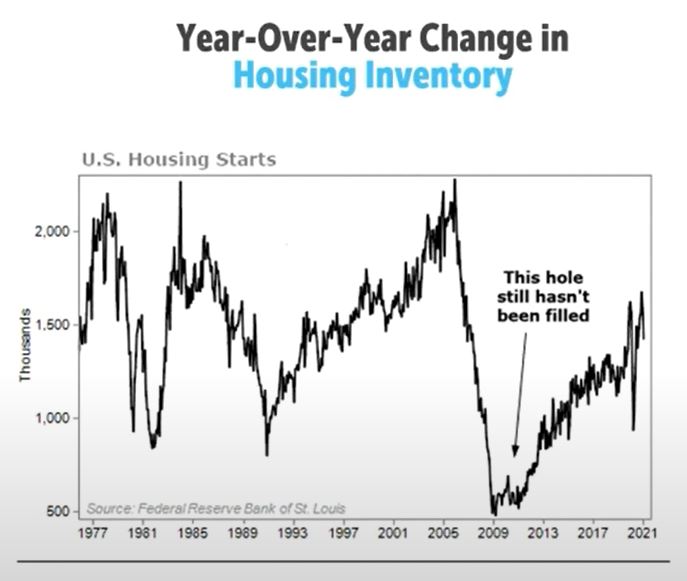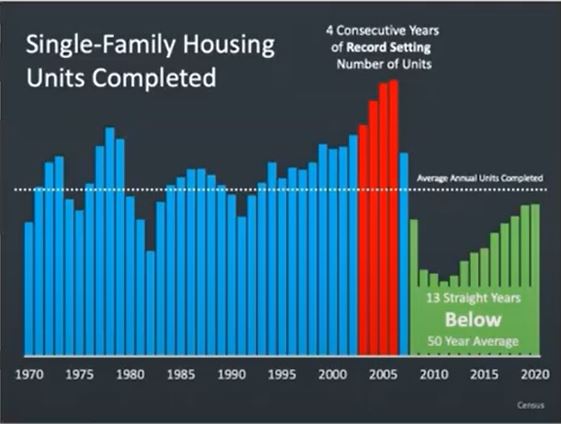 MILLENNIALS BUYING HOMES TODAY vs. MILLENNIALS TOO YOUNG TO BUY HOMES IN 2006-2007
When the 2006-2007 housing bubble burst, the millennial generation of homebuyers was too young to buy homes. During the decade after that, the millennial generation of homebuyers took longer to form their own households and buy their first homes than all the other previous generations. In the past few years, the millennial generation of homebuyers has just started to buy homes. In fact, 52% of adults aged 18-34 are still living with their parents. This means the demand among first-time homebuyers is likely to increase in the coming months and years. 


PEOPLE WERE LOSING THEIR INCOMES AND JOBS vs. A VERY STRONG JOBS MARKET TODAY
When the 2006-2007 housing bubble burst, the economy crashed and many people lost their jobs. It took over six years for the unemployment rate to drop below 5% again. During the Covid recession, it took less than a year for the unemployment rate to drop back below 5%. In fact, there are more job openings in today's economy than at any point in the past 20 years, and wages are rising. This means that people have jobs and they can afford to buy homes.

HOMEOWNERS WERE OVER-LEVERAGED IN 2006-2007 vs. TODAY WHEN HOMEOWNERS ARE VERY MUCH UNDER-LEVERAGED
Many people who bought homes in 2006-2007 did so with little or no money down. When house prices started going down, they immediately had "negative equity" which means they owed a lot more on their mortgages than their homes were worth. This led to a lot of foreclosures. Compare that with today where over 44% of homeowners have more than 50% equity in their homes. This means that home prices would need to plunge by more than half their current value in order for most homeowners to be in a negative equity situation. This also means there is very little incentive for homeowners to go into foreclosure. That's one reason why the doom and gloom predictions of mass foreclosures after the pandemic never materialized.

NUMBER OF THE WEEK10 years
THAT'S HOW LONG WE'VE BEEN UNDER-BUILDING HOMES IN THE US, WHICH IS WHY THERE'S A HOUSING SHORTAGE.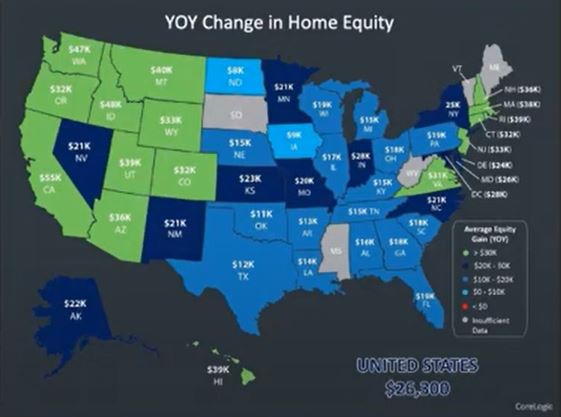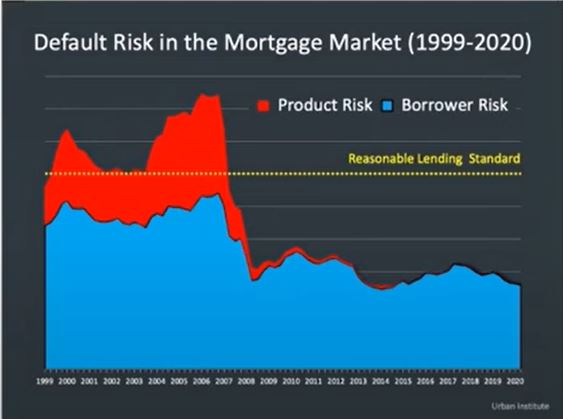 Source: Momentifi
Kevin Brierton
Sr Loan Consultant
NMLS: 599873
Caliber Home Loans
[email protected]
(480) 553-8770
16430 N Scottsdale Rd Ste 170,
Scottsdale, Arizona 85254
Corporate NMLS: 15622
All loans are subject to credit approval. All rates and programs subject to change without notice. Other restrictions may apply. This advertisement is not a loan disclosure or commitment to provide a loan approval or a specific interest rate. This information is not intended to be an indication of loan qualification, loan approval or a commitment to lend. Other limitations may apply. Caliber Home Loans CHL NMLS #15622 EQUAL HOUSING LENDER