Excited to announce our recent move to NEO Home Loans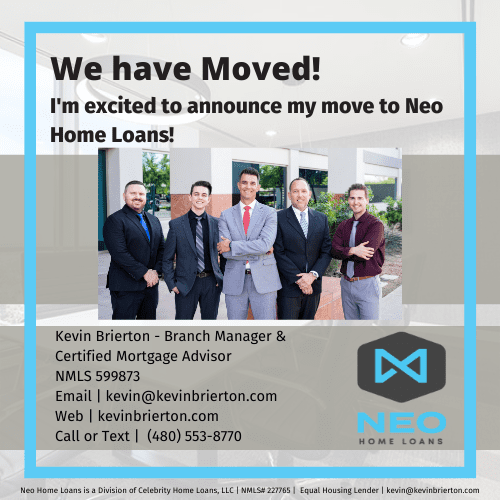 I'm very excited to announce my recent move to NEO Home Loans. NEO represents THE NEW EXPECTATIONS that clients & partners should have of their mortgage company. We found that the NEO mission aligned perfectly with our teams Mission to provide a NO excuse, transparent, educational, seamless process to empower families & partners with a more confident mortgage experience
▶️ Check out this message from NEO's co-founder Josh about the NEO MISSION – https://youtu.be/cuMCN-vNRiE
We are committed to helping our clients grow their wealth and better understand their holistic financial situation, not just to give them debt.
Please know that you'll still be working with my team and I, we are just working with a company that is more in line with our vision of how we want to help our clients & partners. I'm excited about this new journey and thank you for your trust in me in the past, and in the future, to be your mortgage advisor for years to come.
With this change, you will experience so many valuable offerings from me and my team and I'm excited to tell you all about them. Please feel free to schedule a time to connect with us at the link below to learn more about all of the ways we will be helping you and your family.
https://calendly.com/kevin-brierton/15mincall
As always, should you have any questions, or need anything at all, please reach out to us and we're happy to help.
Thank you again for being such a valued client of ours!
Best Wishes,
Kevin